Should We Do a Capital Campaign on Our Own?
Feb 01, 2018 |
3 min read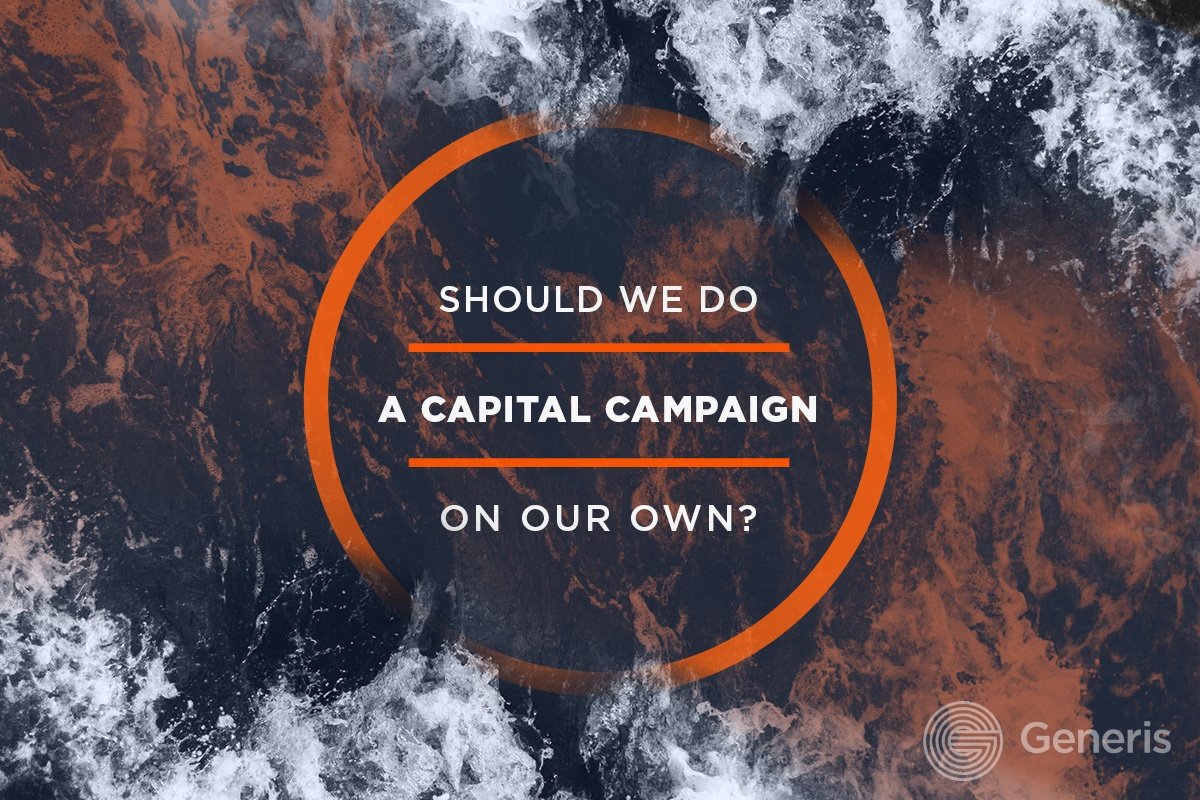 I am one of those people who likes to do it myself. I know I could hire someone to cut the grass at our house, but I figure no one will do the job as well as me. Over the years, I have often tackled plumbing and electrical projects, with varying degrees of success. I once remodeled a kitchen and will never forget the geyser that sprang up from the sink when I turned on the water. Uh-oh! Apparently, I hadn't installed the faucet properly after all.
I usually decide to "do it myself" because I think, "I can figure out how to do this." And, frankly, I don't want to have to pay someone to do something that I think I can do. The problem is, sometimes I really can't do the project by myself. I need help from someone who with expertise and experience.
Likewise, church leaders often go for the DIY approach to a capital campaign or giving initiative, and I know why. They figure, "If we just cast an exciting vision and ask people to give, they should respond." But very often, they don't. I think there are several compelling reasons why every church team should consider partnering with an experienced consultant. Here are my top ten reasons.
Scripture says, "

Where there is no guidance, the people fall. But in abundance of counselors, there is victory." (Proverbs 11:14) The wise pastor recognizes that expert advice and counsel is critical to the success of a capital campaign.

It is about spiritual formation, not fundraising. A church capital campaign should be focused on helping people grow spiritually. It isn't just about raising money. Experienced consultants understand how to make spiritual connections throughout the process.

It takes a team to execute a successful initiative and your staff and volunteers probably don't have the needed time or expertise. Even if you have staff or volunteers who have been through this before, you need to ask, "Are they up to this? Who is going to do the job they are currently doing while they are leading the campaign?"

An experienced consultant has been down this road before and will bring a wealth of knowledge and best practices. Select a consultant who has a proven track record, excellent references, and fits in well with your church culture and team.

You don't want to pay the "dumb tax." Your campaign is important and you don't want to get it wrong. In every giving initiative, there are multiple opportunities to end up in the ditch and that can harm your church. A trained outside eye can see those challenges coming a mile away and help you stay on track.

An experienced capital consultant will help you analyze your donor base to identify potential givers that would otherwise be undiscovered. In many cases, one giver who is discovered and engaged appropriately will more than defray the cost of a campaign consultant.

You need accountability. The churches I serve as a consultant are effective and growing ministries. I marvel at the great things they are doing in the Kingdom, but as you can imagine, they already deal with a lot of moving parts, deadlines, and ministry goals. Without the accountability provided by an experienced consultant, churches often wait too long and plan poorly, leading to a poor campaign outcome.

You need a fresh set of eyes, not just on the campaign, but on your church in general. Sometimes there are issues in the church that will affect the outcome of the campaign. These issues are in plain sight, but somehow they are being overlooked. An experienced outsider can appropriately point things out that must be addressed for the initiative to be a success.

You need a consultant who will tell you the truth. Sometimes, even the most gifted and experienced pastor or ministry leader is just wrong, but too often no one on the team will speak up. An experienced consultant can graciously and clearly point out what others are not able to say.

The goal of any campaign is to grow the people of the church while raising the resources needed to accelerate the ministry. The right consultant will help ensure your initiative is a stunning success on both accounts. Many of the churches I serve have tried to do it alone in the past and have recognized that they need help to get the job done right.
Creating a culture of generosity and stewardship in your church and executing a successful capital campaign is more than a DIY project. That's why churches large and small reach out to an experienced consultant to help them develop a comprehensive strategy to grow their people and fund the mission.
My name is Chris Willard and It has been my privilege to serve hundreds of the most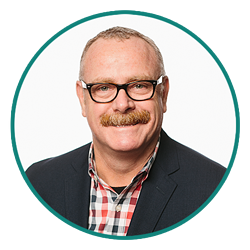 effective churches across the country. I would be honored to partner with you on your next capital campaign or generosity initiative. Let's talk.
Interested in learning more about the nuiances of church captial campaigns? Check out our latest eBook, The Hidden Costs of DIY Church Capital Campaigns.
Enjoyed this blog post? Share it with your friends on: