11 Common Mistakes in a Church Capital Campaign. (Part Three)
Sep 08, 2016 |
3 min read
In working with more than 13,500 churches since 1989, we have seen steps and patterns repeated that end up limiting church capital campaign results. Our team of 30+ navigators has compiled this list of the 11 most common mistakes in a capital campaign to help you be more prepared in your next capital initiative: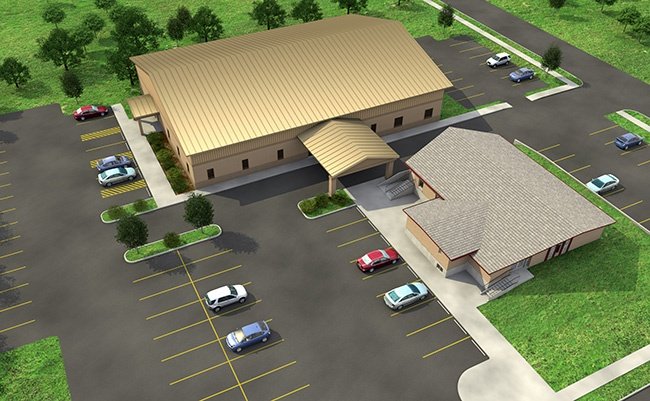 4. Assuming too Much of Your Givers: Many church leaders work through a project for months before revealing it to a congregation. These leaders seem stunned when that amazing project does not seem to capture peoples' imaginations and hearts, leading to giving. Without appropriate preparation, communication, and teaching well in advance, givers tend to shut down in responding to the financial project or just give minimally. It takes time and skill to build credibility and momentum well in advance of a campaign.
3. Underestimating the Mind and Heart of Givers:
We live in a complicated world with deeply flawed and fractured financial understanding. Givers also have multiple options of where and to whom to give, including many very attractive, impactful projects. Gone are the days when we can presume upon people to give to their church primarily out of initiative, loyalty, or obedience.
2. Believing a Campaign is Solely About Fundraising, Not Discipleship: A fundraising approach alone in a campaign will produce results, but not necessarily life-changing decisions around stewardship and discipleship. Campaigns that tend to focus only on fundraising principles, missing the opportunity to build discipleship values, are less successful overall than those that competently blend and highlight discipleship as the point of their effort. Remember that you want to build givers for a lifetime, not just for the limited duration of a project. Church capital campaigns are complex organizational challenges, no matter the church size and project sophistication. Your work and efforts will yield far greater financial results, much deeper spiritual growth, and much less anxiety when you are aware of and can avoid these mistakes.
1. Attempting to do a Church Capital Campaign yourself:
A campaign can be a daunting task to accomplish, especially if attempted by yourself. Why not have an
experienced guide
to help you avoid the common mistakes churches make?
At Generis, we have worked with over 13,500 organizations and have helped them raise more than $17 billion dollars for Kingdom expansion by accelerating generosity through coaching and capital capital campaigns. We would love to have a conversation with you to hear how we can help your vision become a reality.
Enjoyed this blog post? Share it with your friends on: